Signatory Industrial Coatings Contractor in Arizona & Nevada

Belzona Chiller Coatings
Quality coating done right 

Secondary Containment Systems
Various trowalable epoxy systems to suit the harshest environments

Mechanical Piping Systems
Specialized in interior lining, and exterior applications of various piping systems. 

NACE Level 3 Coating Consultation
Real talk for when it matters, our certified Level 3 Inspector will utilize their 25+ years of experience to exceed your expectations
No Project Too Big Or Too Small
We believe in doing one thing and doing it the best. Our shop insists on using the best, most qualified employees from Local 86 Union. 
Being a Signatory Contractor matters to us, and gives us the ability to exceed your expectations by partnering with the Union. This provides you with a safe and successful project every time by using a highly skilled labor force.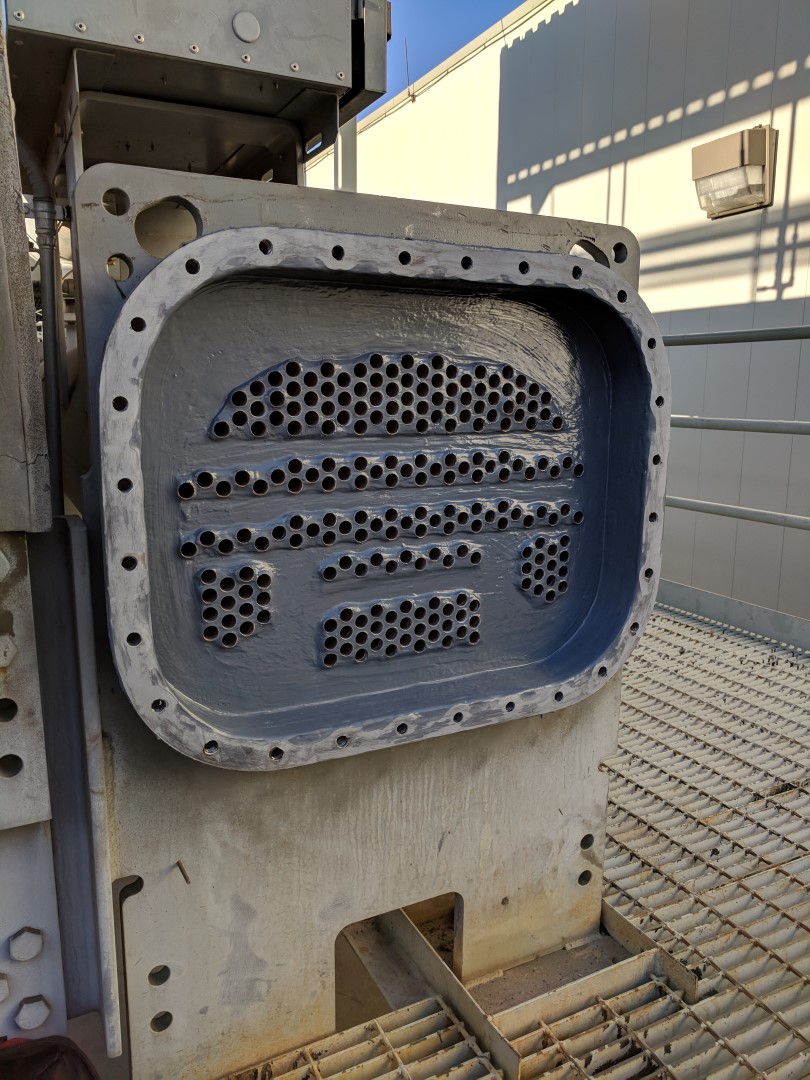 Two Rooftop Carrier Chillers
Our specialty over the years has been taking care of the HVAC Chiller Systems. This particular project consisted of Two Carrier Chillers that required us to fly our equipment up to the roof. We then abrasive blasted to a SSPC-SP10 and applied a 3 coat Belzona System (Belzona 1111, and two coats of Belzona 1321)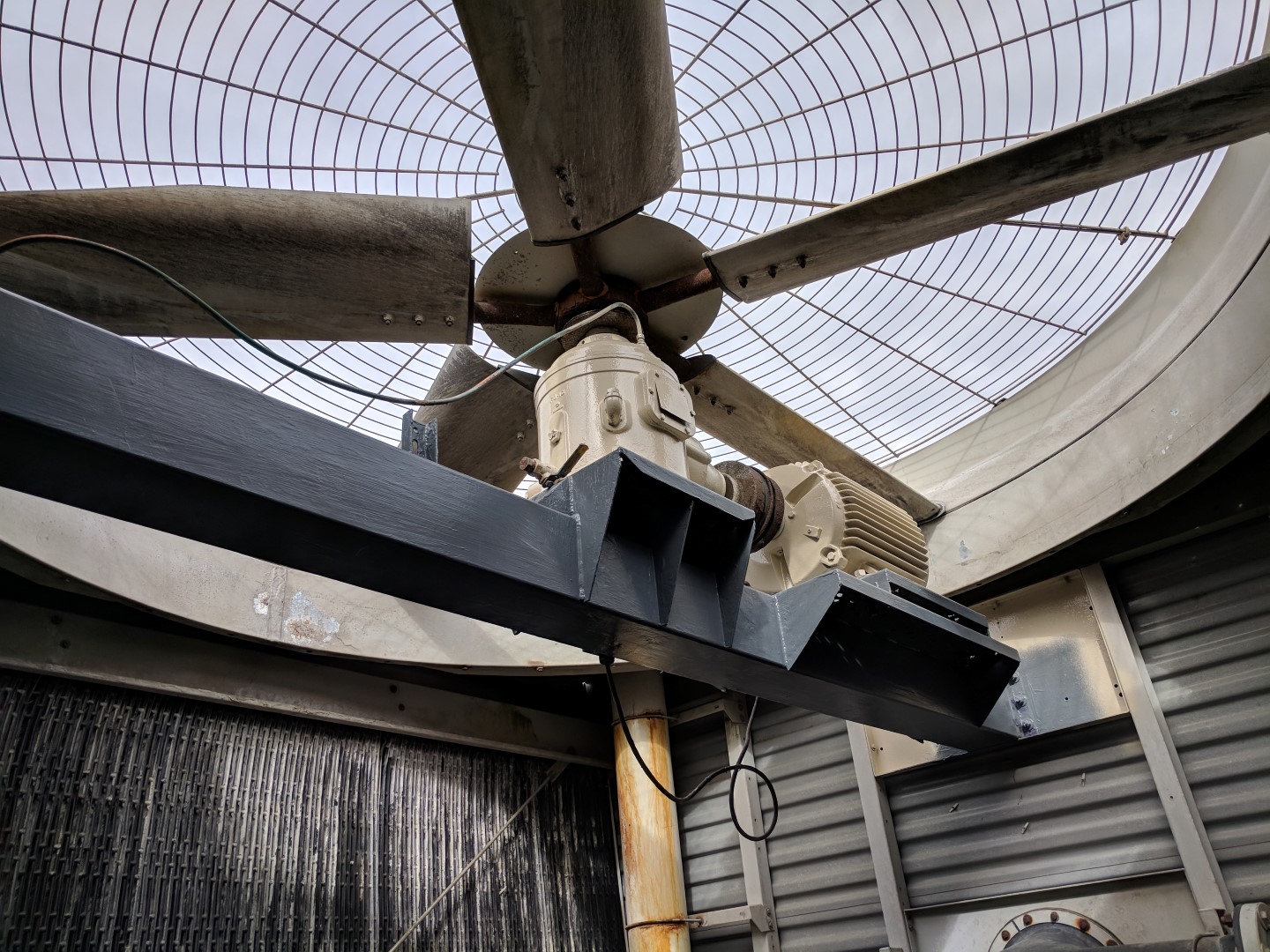 Structural Steel for Cooling Tower
This particular project was 3 cooling towers where the structural steel holding the fan and motor was severely corroded and had potential for failure. We were hired to abrasive blast to SSPC-SP10, and apply a Belzona 1321 two coat system.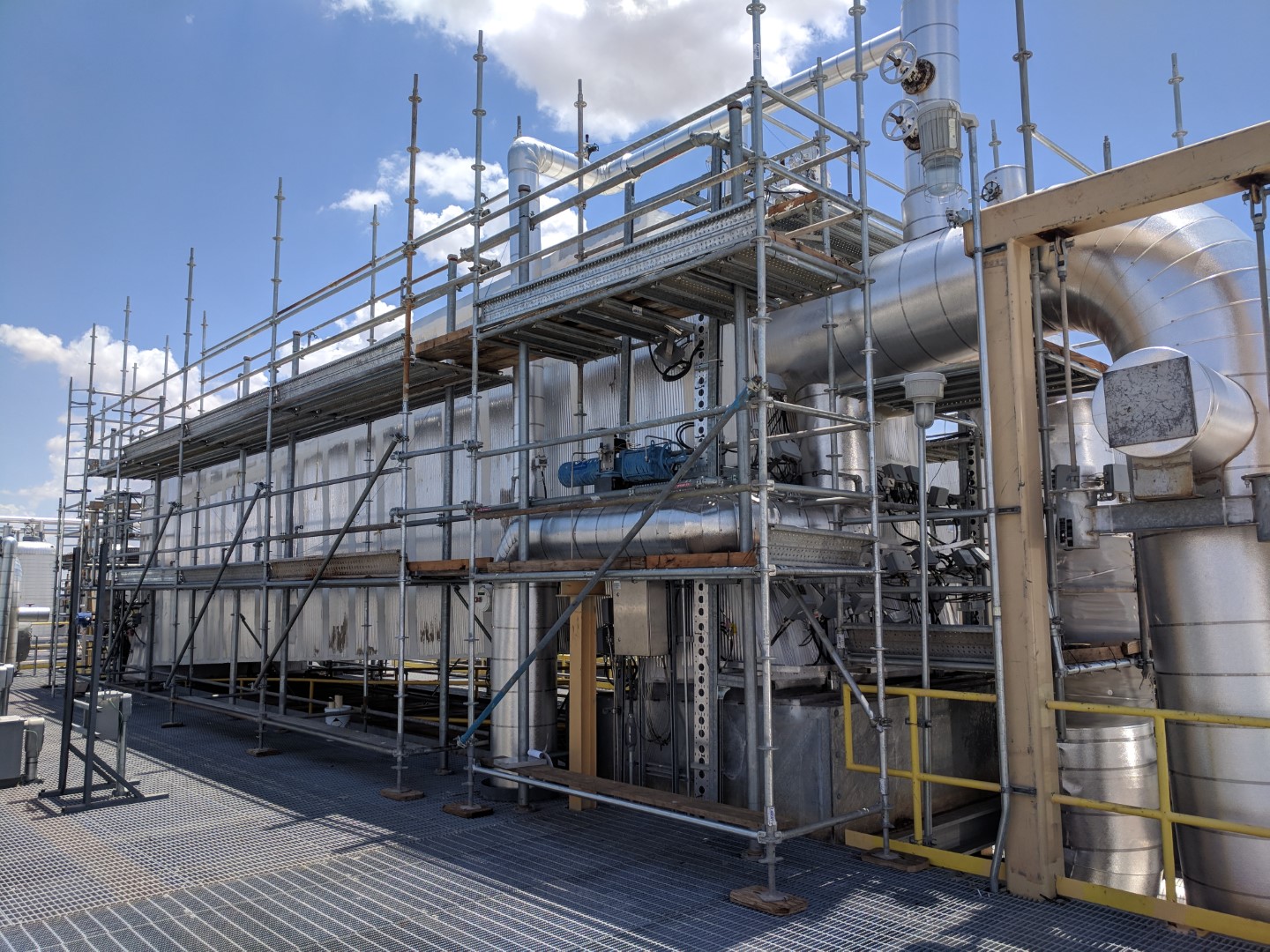 Heat Exchangers for Solar Generation
This project the owner was having issues with high winds in the summer causing an inefficiency in the heat transfer. The owner requested Belzona 3211 Lagseal product with a inlaid mesh.
We've Been Coating For Over 30 Years
After WWII my grandfather came back stateside and became a Territory Paint Salesman. Soon after he became familiar with the trade and decided to open up his own contracting company. As he grew so did his family, we are now in the 3rd generation where painting, and coating systems have been our specialty. Needless to say, this industry is in our blood. 
Let's Coat something for you
Contact us on your next project.